One of the books I get enquiries about so often from my Australian readers is

A Sicilian Husband.

This is because this novel is part of a duo – the first title being

The Sicilian's Wife.
The first book tells the story of Cesare Santorino and his heroine Megan, and in that story readers met Cesare's half-brother Gio Cardelli. Gio had adored his wife and had been heart-broken when

she had died tragically and far too young.
So many readers wanted to read Gio's story – it was published in 2003 here in the UK, 2004 in America. But in Australia, it wasn't

easy to find as it was published in a multipack of 'Winter Warmers' rather than as a separate title.
So if you missed it then, I have good news for you – and it's great news for me too. Mills & Boon Australia is publishing a special reprint of both

these titles in a double volume

in their Bestsellers Collection which is out this month.
I'm so thrilled

about this for a couple of reasons – on is that

A Sicilian Husband

is one of my own personal favourites amongst my books. I always loved Gio from the moment I introduced him in Maegan and Cesare's story. And secondly because it's a real honour to have

two of my stories

reprinted in the special

Bestseller series.

It's something I've dreamed of for a long time – and I'm really happy that the books selected are these two titles.
So I hope that if you're one of my wonderful Australian readers who missed Gio's story (or perhaps Cesare's)

the first time around, or perhaps you just want to replace an old/missing edition of these stories you'll be as glad as I am to see them back again. Or it they're totally new to you – really hope you enjoy them this time around.
Oh - and I've just discovered that over on the Mills & Boon website, my novella
Wife For Real
is being republished in their
On Line Reads.
This is the very first story in the series
The Alcolar Family
. It isn't available in the reprint of the 3 in 1 Collection - so if you wanted to know how that series began - and to learn about Alex Alcolar now's your chance to catch up.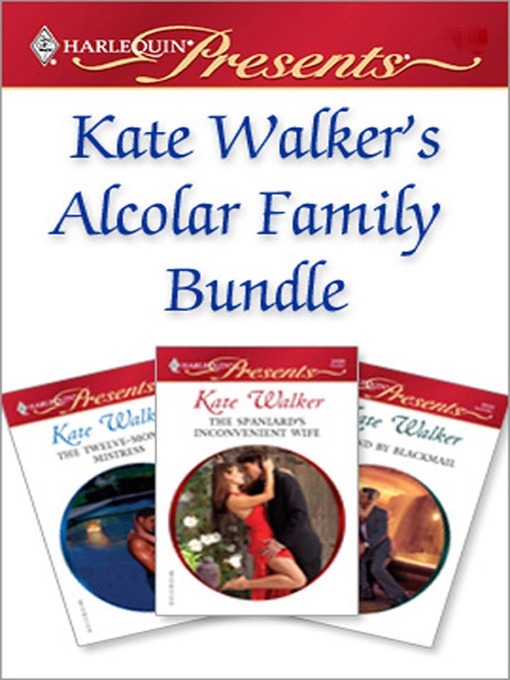 (Wife For Real is included in the ebook collection of
The Alcolar Family
on Harlequin web site too)
Tomorrow in the first Friday in November which means that I will be blogging over on the Pink Hearts Society

site. I'm posting a second set of thoughts following on

from the So You Think You Can Write Contest

- hope to see you there!