Apparently the country counter and display I have is about to beupdated and revamped with a brand new Neo Counter with a lot more detail and bells and whistles. It is, they tell me, going to reveal not only which country my visitors come from but also which city in that country! This is going to be interesting.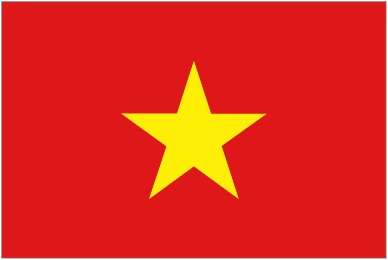 It hasn't arrived yet but apprently, it won't be long - so look out for that. Meanwhile, I have a new flag on my current counter - so welcome Vietnam. Since I mentioned aiming to get to 50 countries by Christmas, suddenly I got a whole new crop of visitors - so maybe I should start aiming for 60 by the end of the year.
Writing about these countries reminds me of a comment I had on Sunday's blog about the Christmas Stocking contest. Cryna said:
Wow, Kate I just had a look at your Country counter and was surprised to
see the various countries represented...........I love the Christmas Stocking
idea, but you are right about postage costs.......Thank you for doing this for
your readers, and thank you to all the Authors who are contributing.

I think alot of people don't realise just how global a phenonmenon romance writing and publishing is but - well, you only have to look at my Neo Counter to see how many countries my visitors come from. And only this morning I spotted a book of mine has been reprinted in the 'Classics' format in Japan this month. (No I don't read Japanese but I can work out what lettering means my name and click on that to find what I have published recently.) The problem is that I don't know which book it is! I tried to copy the cover to post it on here so that we could have a mini-contest and play 'guess the title' but the copy was so blurry and nasty that I deleted it.
But if you do want to play -
here's where you can find the book
and if anyone gets the title right then, as and when I get the actual book or can find out which of my titles it is that's being reprinted, I'll give the first person with the right answer a prize. There's a copy of
The Antonakos Marriage
on the site too, but that one's not a mystery as the cover is exactly the same.
The other thing I want to repeat and re-emphasise is that my contests are as international as my readers. I put no restrictions on entries - or on the places I will send prizes to. I have sent books to Indonesia, to Germany, to Hawaii. If you check out my
Contest page
on my web site - which is where you'll find the details of the Christmas Stocking Contest - you'll see that one of the winners of my previous contest came from Israel. (If Judith is reading this - Hi Judith!) The only problem with prizes is that the easiest books for me to get hold of are in English - the USA, UK or Australian editions. But if I have a foreign language title and a foreign language reader and the two combine then I'll happily send them a book in their own language.
So if you're reading this and you live in any one of those 56 countries registered on my Neocounter, and you'd like to enter any of my contests - either from the Contest page on
my site
or through the
Newsletter Group
- then please go ahead. If Sid picks your name when he's choosing the winners then you will get your prize if I and the postal service have anything to do with it.
Though I have to admit that if one of the winners of the Christmas Stocking lives in Australia, I will groan - because right at this moment, the copies of Annie West's book are winging their way to me from Lake Macquarie in Australia where she lives, to be added to the booty in the stocking. If I have to post it back to Australia in December, then that is going to be one of the best travelled books in the world.
So send me an entry for the contests and Good Luck
And when I find out which book of mine has been reprinted in Japan, I'll let you know.
Oh yes- and the new counter is here!